Pre-Order the All-New Lexus RZ 450e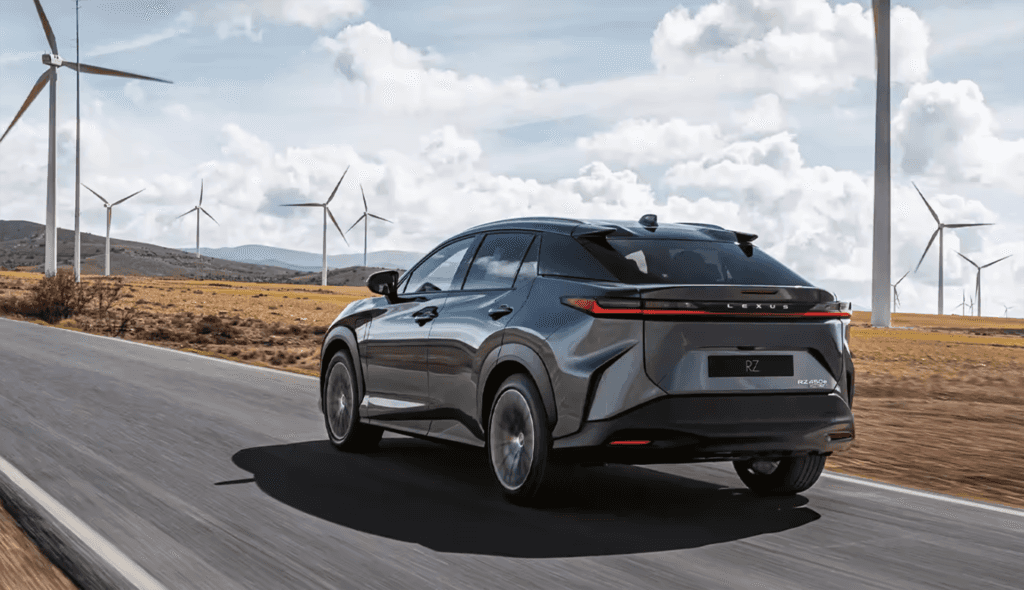 The future of Lexus Electrified is finally here. Introducing the first-ever fully electric Lexus, the RZ 450e. With its standard DIRECT4 all-wheel drive system and most advanced connectivity, this all-electric crossover elevates your drive like never before. The best part? The RZ is ready for pre-order at Lexus of Northborough.
The 2023 Lexus RZ 450e is a unique embodiment of iconic Lexus design with advanced, electrified technology. The BEV-specific platform, combined with a lightweight and rigid body and the adoption of a new steering control creates the perfect storm of driver intention. With a projected range of up to 220 miles, the RZ utilizes a dedicated battery electric platform to significantly evolve vehicle performance for an exhilarating drive. This Lexus-first platform offers high levels of stability and ride comfort by mounting the battery under the vehicle floor for a low center of gravity and moment of inertia.
Inside the RZ is an upgrade interior that showcases the future of Lexus Electrified. The human-centered philosophy of Lexus can be found in the front cockpit's unique design, Inspired by the tazuna reins favored by traditional Japanese equestrians. The steering wheel features switches that are precisely synced with the available Head-Up Display, creating a space where drivers can control various functions such as navigation, audio, and drive mode select while concentrating on driving.
Unique innovations such as the available Ultrasuede-trimmed seats—an interior trim made using biomaterials, highlight the ingenuity found in every Lexus. Its world's first Shadow Illumination projects light on to the door trim, adding new flair to the interior space. A panoramic roof with on/off dimming feature visually opens the cabin, while passenger comfort is improved by a highly efficient heating system featuring a Lexus-first radiant heater.
Under the Lexus Electrified vision, Lexus engineers pursue the creation of expressive in-cabin sounds that convey the exhilaration of driving. The RZ 450e establishes a dialogue between car and driver by matching sound frequencies to the vehicle's speed and sound levels during dynamic actions such as acceleration. The tone and acoustic transmission characteristics of the drivetrain's sounds were tuned to ensure its pleasantness.
The Lexus RZ 450e is set to be in homes in the first half of 2023. Click here to pre-order yours and be the first to own the first-ever fully electric Lexus.