The 2023 LC 500 / 500H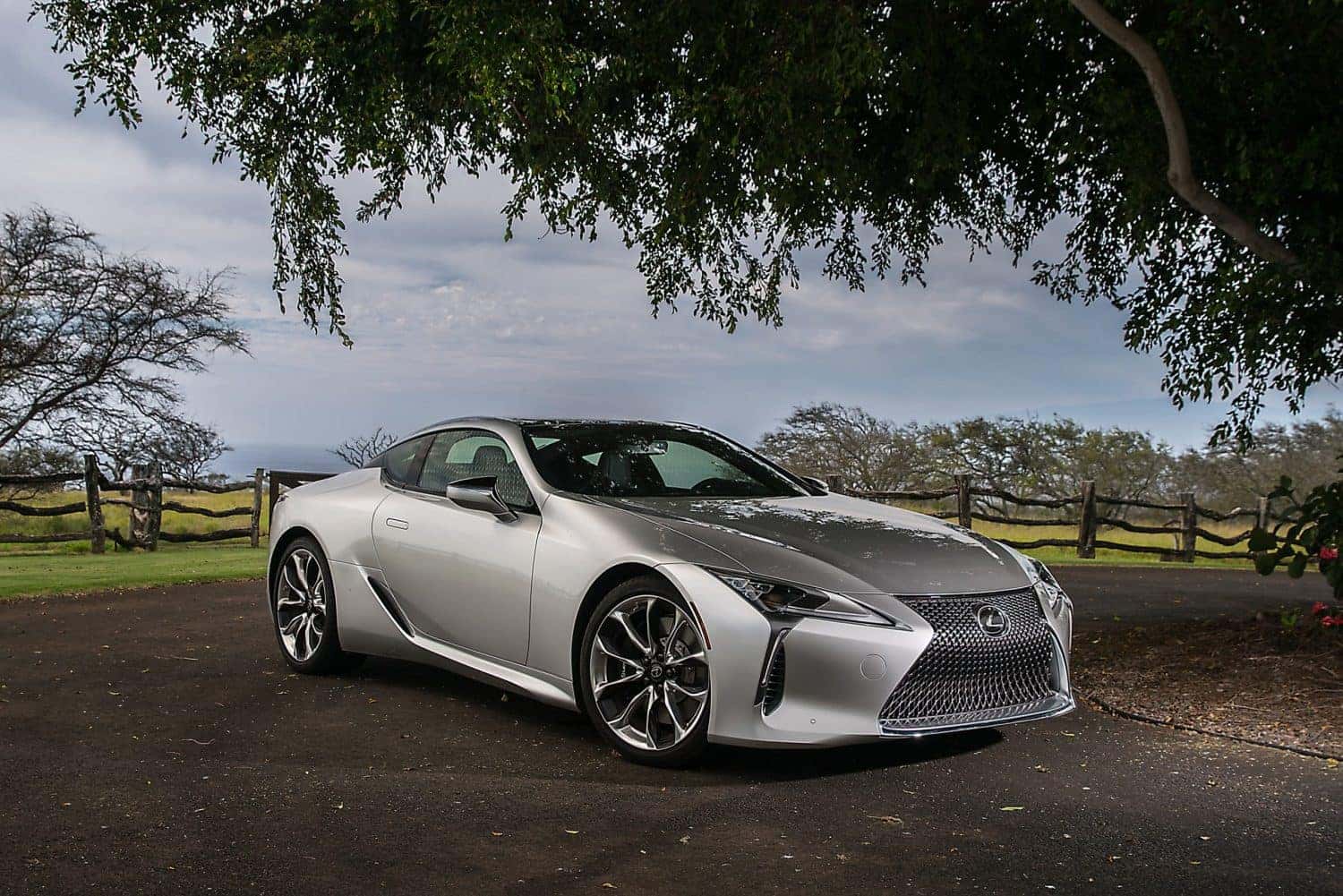 The LC 500 is the Lexus flagship sports couple, and has been the perfect blend of emotional design and top tier driving performance since its inception. This year, Lexus has taken the updated wheels, suspension and vehicle stability from the 2022 model and created an even better 2023 model that embraces the Lexus Driving Signature. This comes with more dynamic handling characteristics, optimized suspension for contact feel, linear steering response, and steering effectiveness. Lexus Driving Signature creates a sharper connection between vehicle and driver – and it's arriving this year. 
The LC is a perfect combination of function, comfort, sporting intent and luxury. A low instrument panel, hood line and narrow pillars create a commanding view of the road ahead. The lines on the door panels flow from the good and through the windshield, building a sense of continuity. Detail was a main focus in the 2023 LC, with exclusive seats and a two-part construction technique that allows the driver to stay secure during corner maneuvers. You'll find the classic Takumi detailing in the quality upholstery finish, including the stitching on the leather-wrapped gearshift, draping treatment of the Alcantara door panel, and more. 
Of course, it wouldn't be a Lexus without the ultimate in performance. Thundering through the variable Active Exhaust, the 5.0-liter V8 issues a full-throated engine note immediately on startup. It includes an output of 471-hp and 398-lb.ft of peak torque. Capable of delivering a 0-60 mph time of 4.4 seconds and an EPA-estimated 25 mpg on the highways. 
While the LC 500 is performance reimagined, the LC 500h is the most efficient in hybrid power. Like any other Lexus hybrid, the LC 500h Multi-stage Hybrid System teams the gas engine with two electric motors. An Atkinson-cycle 3.5-liter V6 engine utilizes D-42 direct fuel injection for optimal performance. The system keeps the planetary-type continuously variable transmission from Lexus Hybrid Synergy Drive and adds a unique four-speed automatic transmission. The two gear sets alter output in four stages to utilize the V6 engine across the entire speed range. While in M mode, you'll find a highly engaging drive feel and the ability to shift through the ratios with paddle shifters. In Automatic mode, the AI shift control matches gear selection to driving conditions. The Multistage Hybrid System allows for more electric assist at lower vehicle speeds, and it enables the LC 500h to operate with the gasoline engine off at speeds of up to 87 mph.
Set to arrive at the end 2022, the 2023 Lexus LC 500 and LC 500h are a sight to behold. Click here to learn more about the 2023 model updates, or click here to shop our current inventory.