PERFECT POSTURE NO MATTER THE G FORCES- THE ALL-NEW 2019 LEXUS ES SEAT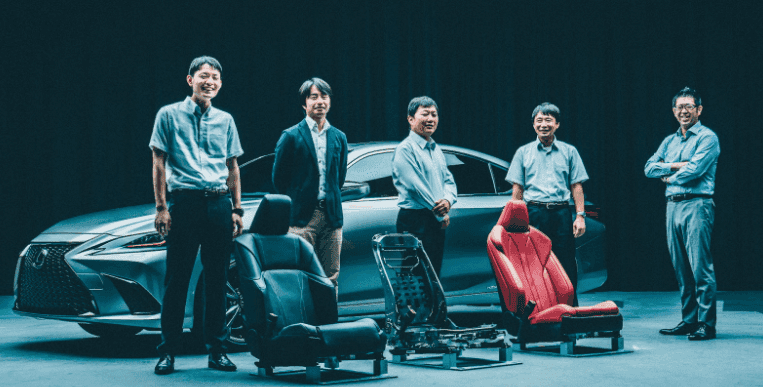 With the goal of ideal and universal support, Lexus has a massive task when it came to creating the seats for the new 2019 Lexus ES. "The moment you sit in the new ES, you'll notice that your posture feels just right," said leading engineer for the new Lexus ES, Takeshi Kawano. Kawano wanted the design to be "clear and deep," meaning that no matter the G-Forces acting on your car, your lower back is fully supported and your posture "never wavers" for all body types.
The adoption of a simple structure of polyurethane foam wrapped around an iron frame, the cushion of the seat is flat but with the help of the elevated side bolstering, your body remains stable and provides the right amount of hip support.
The same can be said with the ES F Sport seats. With the Lexus LC Coupe as the inspiration, Kawano added even more body holding and increased resilience of the side support, your hips, back and shoulders are all stabilized against one surface. "I felt we needed to stabilize the driver's body so that they wouldn't move at all, even when driving on a racing circuit at full speed…even when going around a corner at high speeds, the driver's position barely changes."
Did Takeshi Kawano and his team fulfill their goal? We think so but come in and test it out for yourself!