IMPORTANCE OF BREAST CANCER SCREENINGS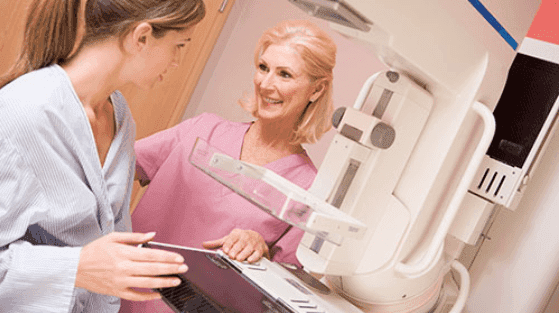 October is Breast Cancer Awareness Month and, according to the American Cancer Society, breast cancer is the second leading cause of death among women in the United States. In 2012, breast cancer was the cause of an estimated 783,000 years of potential life lost, making it a serious concern.
Thankfully, with our constantly improving medical technology and outstanding physicians, deaths caused by breast cancer have reduced drastically over the last 30 years. On top of improved treatment options, these leaps in breast cancer survival rates are also based on early detection of the cancer itself. Those early detections often happen during annual breast cancer screenings.
Catching it early
Science has proven, time and time again, the time at which the cancer cells are discovered plays a huge role in a patient's chances of survival. With annual screenings, breast cancer cells can be detected before patients are even symptomatic. Cecilia M. Brennecke, M.D. and an expert for BreastCancer.org explains that research spanning back to the 1960s proves that mammograms are the only proven way to detect breast cancer before symptoms emerge.
Self-exams
In addition to annual mammograms, individuals can perform self-exams, checking for irregularity in their breast tissue. During your next appointment, ask your doctor about the process of self-exams and what you can do to best detect abnormalities during your self-exams.
Many doctor's offices, including obstetrician-gynecologists (OB-GYN), have small pamphlets that will walk you through the steps of performing a self-examination. If you're not as comfortable asking for one in person, the National Breast Cancer Foundation will send you self-exam instructions directly to your email, free of charge.
Self-exams can be performed as often as you feel necessary, but doctors recommend these self-exams at least once per month or 12 times per year. If you notice any changes or abnormalities, consult with your physician. Even if it turns out to be nothing, it's better to be safe than sorry.
When you should begin
The American Cancer Society recommends women begin annual breast cancer screenings at the age of 45. However, those with pre-dispositions for certain cancers or a family history of breast cancer may need to begin these exams earlier in life.
As you age, you may be recommended by a physician to have breast cancer screenings two or three times per year, depending on your personal health and history. If you are concerned about your risk, talk to your doctor about the frequency of your screenings.
Talk to your doctor
Speaking with your personal physician, regardless of your age, will help you make an informed decision about your health care. It's never too early to start asking questions and be prepared.
Breast cancer can be a scary, life-threatening disease. But annual breast cancer screenings can help detect the disease early on, increasing survival rates exponentially.
This article is presented by Lexus of Northborough, Northborough, Massachusetts.