CAR CARE: WHY YOU NEED TO SERVICE YOUR VEHICLE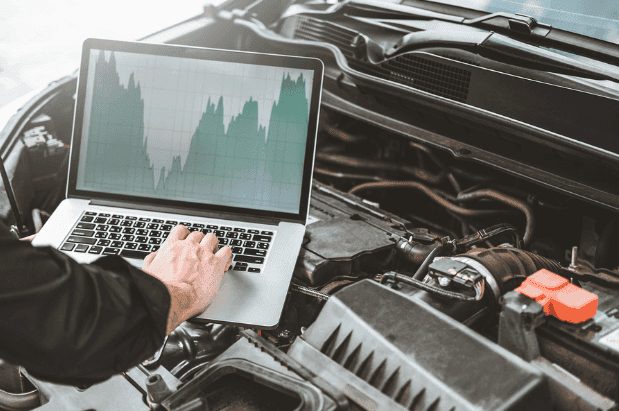 As passenger cars and trucks have become more sophisticated and advanced, they've also become more reliable. This leaves some drivers wondering if their vehicles even need service at all. The answer is yes, and it's more important than ever to get your vehicle serviced by qualified professionals familiar with your make and model.
First, while modern cars and trucks carry multiple computers all networked together, computers can't magically fix problems. They're better at pointing to the possible source of an issue. Many times, a vehicle's computer can even tell the driver where it senses trouble and what to do – such as stopping immediately if the problem is serious enough, but a technician is still necessary to identify internal computer codes and verify the actual source of any problems.
It's also true that modern vehicles can't be tinkered with by anyone with a set of tools. It's important to have service, and even most maintenance, performed by properly-trained technicians with the right tools and software. That's right, software. All automakers use their own computer programs to connect to your car, run diagnostic checks, update the software in your car's computers and test and re-calibrate systems. Your dealer has the proper tools, diagnostic equipment and factory-trained staff to keep your car performing at its best. Your dealer also has the most up-to-date information, including service bulletins, updated parts and specific training.
Even though your vehicle may be more trouble-free than ever, it still needs regular maintenance. How often should be determined by the service schedule in your owner's manual. Even if you don't drive many miles, oil changes, tire rotations and other service is advised. Regardless of how many miles per year you drive, your owner's manual or dealer's service department will have the recommended service intervals appropriate for you.
When you take your car to your dealer's service department, you're getting it in front of the people who know it best. They have the most up-to-date information about what may be ailing it. Routine service also includes a multi-point inspection, which is handy for catching small issues before they become larger problems.
So, it's still important to bring your car or truck in for regular service. It's easier than you think, and there are often service specials and packaged offerings you can take advantage of, as well. With the change of the seasons coming soon, now is a great time to head in.