Car Care: Is it Time for New Brakes?
Tips on what signs you should look for when assessing your brakes.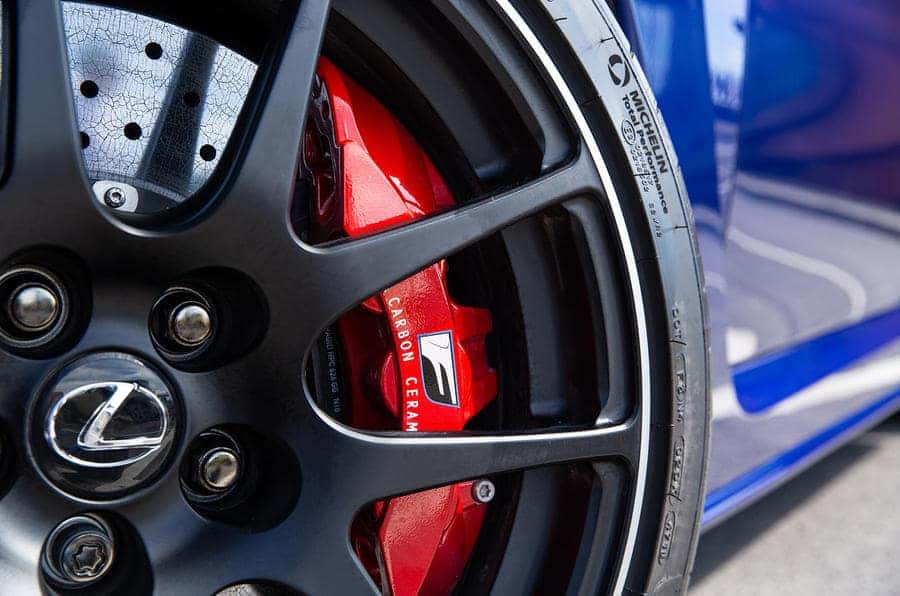 So often we hear noises that sound like they are coming from the brake area, but we are never too certain what's actually wrong with our car. Here are a few tips from the professionals to give you a better understanding on what signs you should look for when assessing your brakes.
Sometimes you may hear squeaks or squeals. This is because the brakes are coated with moisture, light surface rust, dirt, and grime. This happens particularly after the car has been sitting either overnight or for several hours.Usually those noises might go away after you apply the brake pedal a few times or more (and the brake pads have cleaned the offending substance off the rotors or drums). But noise could also be caused by a loose brake pad or caliper.
You might not notice a slow but steady decline in stopping ability because brakes wear out gradually. A good way to keep tabs on the condition of your brakes is to have them inspected at each oil change. Our Certified Lexus Technicians will inspect and tell you if you need new pads or rotors within the next few months or if the urgency is more immediate. 
However, you are not able to make it to a station when the noises occur, below are a couple more signs to look out for: 
 

If you feel like your car requires longer distances to stop or the brake pedal has more travel than usual before you feel much braking force, you most definitely need new brakes.

If the red brake warning light on the dashboard lights up when you push on the pedal, you probably missed earlier warning signs and need to head straight to your repair shop.
Think it's time for new brakes or want them inspected? Click here to schedule a service appointment. Don't want to leave the house? Ask about our pick up and delivery service! Learn more here.