CAR CARE: GET READY FOR WINTER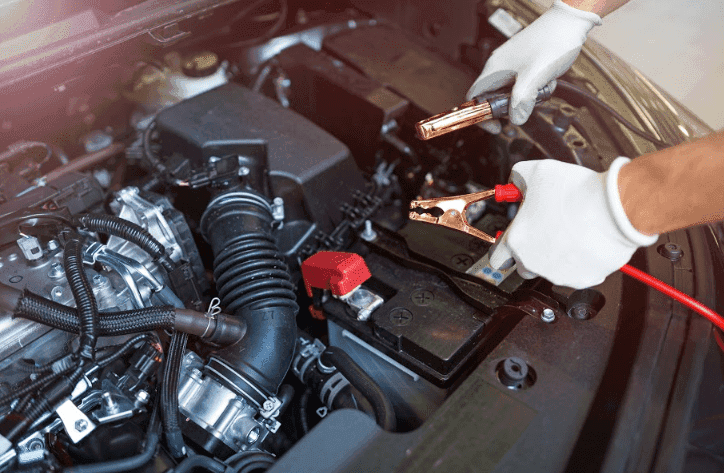 It's time to start thinking about it. Winter. Even as we enjoy the onset of autumn's splendor, we know winter is not far behind. Is your vehicle ready? While the weather is pleasant, take a few minutes to do some simple checks.
Lights
Do all the lights on your car or truck work properly? It's easy to tell if a headlight has failed, but burned out brake lights, blinkers, and marker lamps aren't always apparent. Don't worry if you don't know how to replace the bulbs yourself; especially now, with so many vehicles using LED lighting elements, fixing a problem may require the help of a dealer technician, but you can spot the lights that are out yourself.
Make sure the headlights, both low and high-beam, are operating correctly. To check the other lights, turning the vehicle on to its "accessory" position might be necessary. Make sure the blinkers all work, left and right, front and rear. Many vehicles now have additional blinkers in the mirrors or sides of the vehicle, so be sure to check those if your car or truck has them. Get an assistant to step on the brake pedal while you make sure all your brake lights – left, right and center high-mounted – are working. Remember to check license plate lights, position lights, reverse lights, running lights and parking lights.
Wipers and Windshield
Is it hard to see out your windshield at night or in the rain? If the answer is yes, you'll want to correct the situation. Wipers that smear, chatter, or otherwise fail to clear the windshield are a big danger you can fix quickly and inexpensively. If you don't remember the last time the wiper blades were changed, now is a good time to replace them. Check the operation of your windshield washer system, too. Do the nozzles spray a strong stream on the windshield? If you can't see, you're more likely to hit things.
The windshield itself can pick up rock chips and other damage that reduces visibility. Keep the windshield clean, inside and out; physical damage to the windshield glass can sometimes be repaired, and windshield replacement, if necessary, may be covered by your car insurance, depending on your coverage.
Tires
Even if you're not in a region where winter tires are necessary, you need good tires for maximum safety. Look for uneven wear patterns or low tread depth. Worn tires are more likely to hydroplane, and they give up dry traction, too. Any obvious damage– including chunks missing, nails or screws in the tread, bubbles or cuts in the sidewalls, suspicious bulges or flat spots in the tread, etc.–can be an immediate hazard and should be addressed right away.
Fluids
This one is possibly the simplest. Make sure all the fluids are at the proper levels, especially the windshield washer fluid. It's a good idea to carry an extra bottle or two of washer fluid, as well, because it's easy to go through a lot of it when you need to keep salt spray off the windshield. Power steering fluid, engine coolant and brake fluid are vital to safe driving, as well; if you don't feel comfortable checking these fluids yourself, your service department will happily take a look.
Most of these checks are included with a routine vehicle maintenance visit, so you could make it easy by heading in for an oil and filter change and multi-point inspection. Then you can head into the winter months confident that your car won't let you down when you need it the most.
This article is presented by Lexus of Northborough in Northborough, Massachusetts.