Car Care: End-of-Summer Maintenance
Summer has come and gone in a flash, and you probably spent a lot of the past months on the road traveling for family vacations. Those drives have certainly put a strain on your vehicle, so to ensure that your car is ready to make the transition from summer to fall you need to perform this end-of-summer maintenance.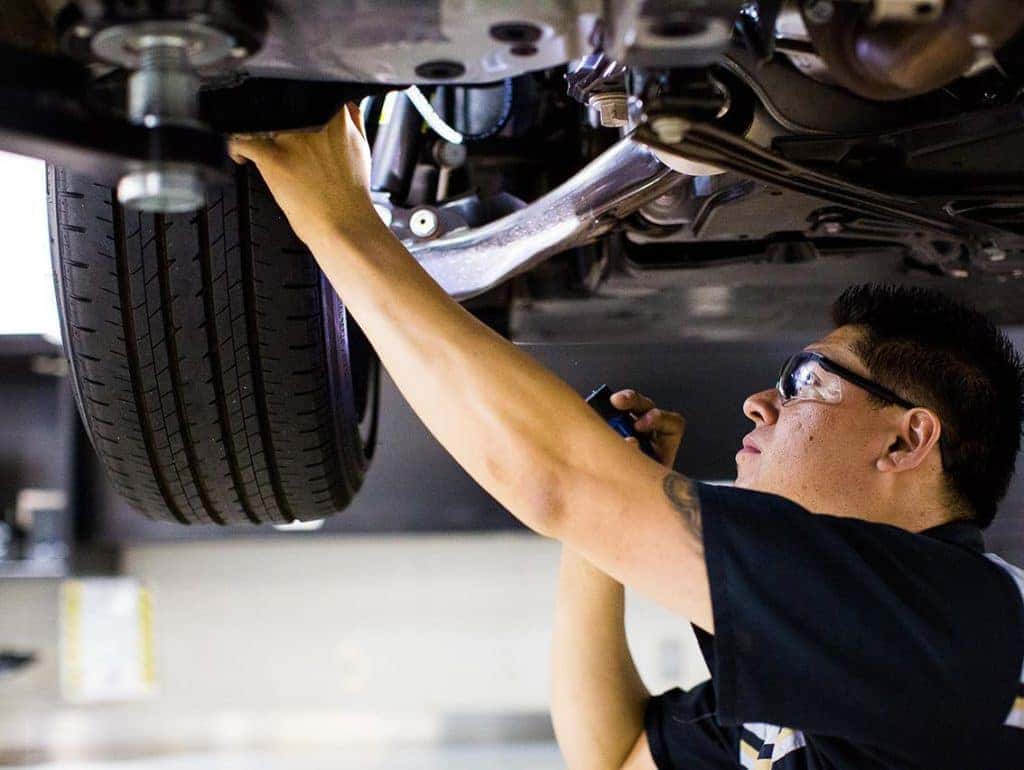 Tires
After spending a season driving long distances and parking in the summer heat, your vehicle's tires have endured strenuous conditions. To ensure they're ready for the months ahead, check that each tire is inflated to the proper level and doesn't show signs of leaks, bulges or cracks. While you're at it, check the condition of the spare tire.
Care Advantage Inc. recommends evaluating if the tires have deep enough traction to safely operate in the winter. Depending on where you live, you might want to consider switching to snow tires before winter arrives.
Engine oil
Your vehicle's oil should be flushed and its filter replaced every couple of months, so if you didn't get an oil change during the summer, it's time to schedule one. According to Firestone Complete Auto Care, intense weather — including heat — strains your vehicle, so the oil system needs to remain clean and flowing to help the engine run.
Wipers
Other parts of your car that could've sustained damage from the summer heat are the wiper blades. High temperatures and direct sun could've cracked the rubber and rendered the wipers less effective. The National Automotive Parts Association recommends replacing the wiper blades every six months — or sooner if they're damaged.
Lights
Rarely do you spend time outside your car while it's running, so it has probably been a while since you've seen how well — or poorly — its lights are shining. Grab a partner to help you check the lights to catch any dim or dead bulbs. This includes the headlamps, tail lights, turn signals and emergency lights. To keep lights bright, The National Institute for Automotive Service Excellence recommends cleaning the lenses with a wet cloth on a regular basis to remove grime.
Clean out
Proper maintenance is more than just about what's under the hood. If you and your family spent a lot of time in the car this summer, the cabin is probably filled with extraneous cargo, trash and dirt. Take time to clean out the piled-up junk, vacuum the interior and freshen up the upholstery.
The National Institute for Automotive Service Excellence recommends also restocking emergency tools at this time, including gloves, blankets, flares, a flashlight, snacks and cables.
Vehicle inspection
Summer can accelerate the wear and breakdown of a car's essential systems, including ones you might not obviously recognize. Experts at Firestone Complete Auto Care recommend having professionals evaluate the status of the brakes, the alignment, the belts, the air conditioning, the defroster, the battery (condition and charge) and various fluid levels. If your vehicle has reached a milestone on its odometer, an inspection is particularly important.
From cleaning to inspections, there are many ways you can help your vehicle continue running for many summers to come.
This article is presented by Lexus of Northborough in Northborough, Massachusetts.