Autumn Activities for the Whole Family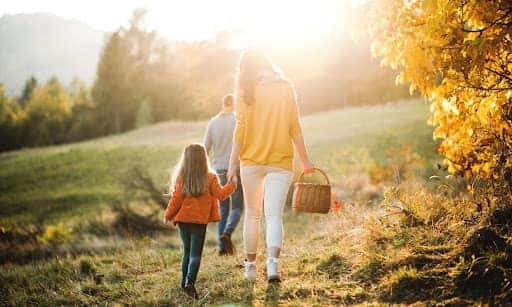 Fall is right around the corner and there are so many things to look forward to: pulling out your favorite sweaters, drinking warm coffee, and cooler weather. It doesn't take much for us to get into the autumn spirit, but these fun activities are a great way for you and your whole family to celebrate one of the best seasons of the year. 
Decorate Your Home
The best way to get into the spirit of any season is to decorate your home. Create a wreath, put out some ceramic pumpkins, add cozy throw blankets and light some candles with your favorite fall scents. Even if it's still quite warm outside, these decorations can put you in the fall mindset.
Bake Your Favorite Fall Treats
Flavors like apple, cinnamon, pumpkin, and roasted pecan can teleport you into the holidays. These flavors are associated with cooler weather, coy nights, and time with family. Bake some cookies or your favorite pie with the kids or prepare a tasty treat to share with your extended family.
Get Outside
Fall offers a reprieve from the extreme heat of summer and it'd be a shame to waste the more mild temperatures by staying indoors. Hiking, biking, and visiting outdoor historic landmarks are all great ways to get some light exercise while spending time with loved ones. For avid outdoors enthusiasts, camping and backpacking trips can be even more exciting during the fall months.
Have a Bonfire
Whether you want to build a fire in the woods or your own backyard, it can be a great way to share time with loved ones and make some tasty s'mores. Just make sure to follow local guidelines and have a safe way to snuff out the flames if you need to. 
Visit a Farm
Fall harvests make farms a fun place to visit during the fall. Many farms that allow visitors have attractions like corn mazes, hayrides, pumpkin patches, apple picking, and more. Ask around to find one that will be perfect for your next autumn day trip.
Go for a Drive
Once the leaves start changing colors, go for a drive with your family. You can drink hot coffee or cocoa, and check out the changing landscape. You could even venture into the mountains and enjoy how picturesque they look as the foliage begins to change. Need the perfect vehicle for a fall adventure? The team can pair you with the perfect vehicle for your family. Contact us online today or visit our  showroom.